I am my own muse, the subject I Know best
Welcome to my World, which I like to see mostly with rose –tinted glasses.
I am that woman who you will never find standing in the middle of a room, but stalk the quiet corners of it from where I Observe and see. The problem with standing in the middle of the room is that you become part of the narrative and there the power to tell the story of that room is perpetually stripped off you.
So the best seat in the room is where there are no seats and I watch the narrative unfold, which you can pen in your best words. Similarly, I travel to places which are not so written about and to the corners from where there are more human stories to tell about.
I love music, travel, a fitness freak, fashion, movies (not the regular run of the mill kind), whiskey… not necessarily in the same order. But more than anything I love to write about all my travel experiences.
You will find my travel journeys here, which I plan, curate all on my own. I travel with no hardcore itinerary on hand and flow with the way it turns out to be. There are days when I end up sitting in a café, just talking to a stranger besides and on others when I am cycling the place off.
My Name is Kavita Kumble. I work as a Banker, living in Mumbai and aspire to be Full-Time Blogger some day.
Hope you enjoy reading them, and my stories inspire you to travel more.
How I Became a Traveller
I suffer from a condition called Itchyffeetitus.  It all started way back in 2014,  where I started with my first solo trip to Scandinavian  Countries Norway, Denmark and Sweden. I was in a Corporate Job for the longest and decided to reclaim a part of my life which I felt was losing about which made me take a sabbatical break for a Year and travel.
Post that I realised this condition is incurable and the only remedy is to travel.  So I do. For frequently in a year whenever I can get off from my corporate Banking Job which I am back on, I wander to odd corners of the globe.
I have a penchant of going off the beaten path and special fondness for the Sea. Not that I love mountains less, but given a choice like a true Piscean that I am, would love to be close to water anywhere.
I  meet people – locals, nomads and farmers in the countryside and so far been lucky to enough to have wonderful experiences with all of them. They welcome me to their homes, share food, stories and a lot of laughter. The warmth, hospitality, and kindness that I encounter are among the most treasured memories and I have stayed in touch for years with most I have met over. This wants me to explore more. I have only done so far around 30 Countries and there is a long list to go.
Antarctica is one Continent that I  found so far the most mesmerising In all my travels and One Place which would love to return to in my lifetime. Travel Heals me, it enriches me and also connects me to the World which is so Beautiful out there. It makes me believe that people all over the World are basically the same, intrinsically nice by nature and we all carry some pain in our hearts which we look to heal.
We are but Global Citizens, but just some boundaries are drawn to mess it up.
Hoping my itchy feet stays itchy forever and gets rubbed on to you too ….!
          Don't Listen to What They Say – Go See!
Recent Travels
Here are some of my travelogues…
Anitkabir After my rendezvous with Eskheshir my next stop in Turkey was to the capital, Ankara . The drive is close to three hours here and we arrived well past by having some lunch on way . First time visitors to Turkey often make the mistake of assuming that...
Catch the unexplored regions of Turkey …Visit the countryside of Iznik, the small town of Bursa and the rich history of Eskişehir.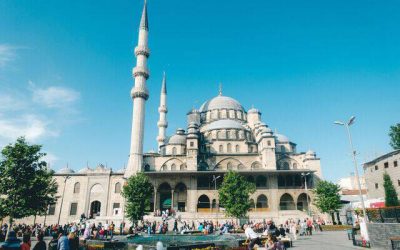 Istanbul is incredible. Home to breathtaking architecture, delicious food, and some of the warmest, most genuinely hospitable people I have ever met on my travels, it's a city I would love to visit again and again.