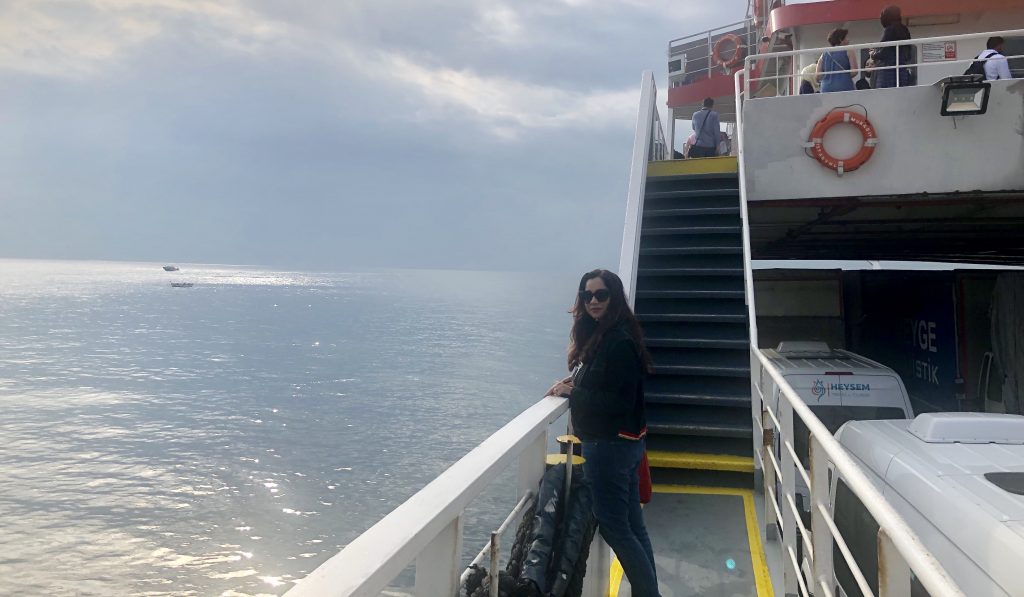 After my couple of days in Istanbul, it was time to explore the countryside of Turkey and I had an early ferry to catch. The best way to travel from Istanbul to the interiors is to catch the fast catamaran from Yenikapi ferry terminal. It's a short one hour ferry , and watching the 'Marmara Sea ' with the sea gulls flapping over in the wee hours is soothing . I quite enjoyed that part of the journey.

0ur first stop was this small little town. Iznik itself appears a little run down and the days of its former glories as the capital of the Byzantine Empire and as a major center for tile and pottery production are clearly long gone. But there are still some signs of the old city walls and gates if you look hard. Moreover, there is the Haghia Sophia museum/church, which is ruined inside and heavily restored on the outside, but still contains some interesting artifacts, frescoes, and mosaics.


The Hagia Sophia at Nicaea is a Byzantine-era church in Nicaea (now known as İznik) in Turkey. The church of Hagia Sophia was built by Justinian I in the middle of the city in the 6th century.zzaaIt was converted to a mosque after the fall of the city to the Ottoman Turks in 1337, and functioned as such until it was converted into a museum in 1935. In November 2011 it was again converted into a mosque.

Iznik is probably not worth a trip on its own but, if you are passing that way, an hour's stop will provide some reward – if only for the incredibly cheap tea in the main square and the opportunity to watch a true 'non-touristy' Turkish town and its inhabitants at work and play.After an hours break here , we continued our journey to Bursa and took another short stop at Selcuk by the sea. There is a lot of historical ruins here but we just sat by the waters a little and continued our drive to Bursa.



The metropolis of Bursa, Turkey in northwestern Anatolia is a lively and historic city that boasts countless points of interest, but what to see and do in Bursa depends largely on where your interests lie. Bursa's roots can be traced back to 5200 B.C., the year the area was first settled. What is now Turkey's fourth-largest city swapped hands between the Greek, Bithynia, and Roman Empires before it became the first major capital of the Ottoman Empire between 1335 and 1363.


It was a couple of hours drive till we reached the Orhangazi Square here. It looks buzzing with people and food joints. As I was already hungry decided to catch up with some quick Turkish lunch here and discovered a quaint restaurant called ' Cicek izara. It served some great Kofte and salads. For more traditional Turkish foods, the original Iskender Kebap Restaurant, which you can find in a blue house in Bursa, is well worth a visit. The restaurant, which dates back to 1867, is named after its founder, Iskender Efendi, whose signature dish is also called Iskender Kebap. Post a leisurely brunch it was time to visit the ' Grand mosque ' which was a few minutes walk away from here.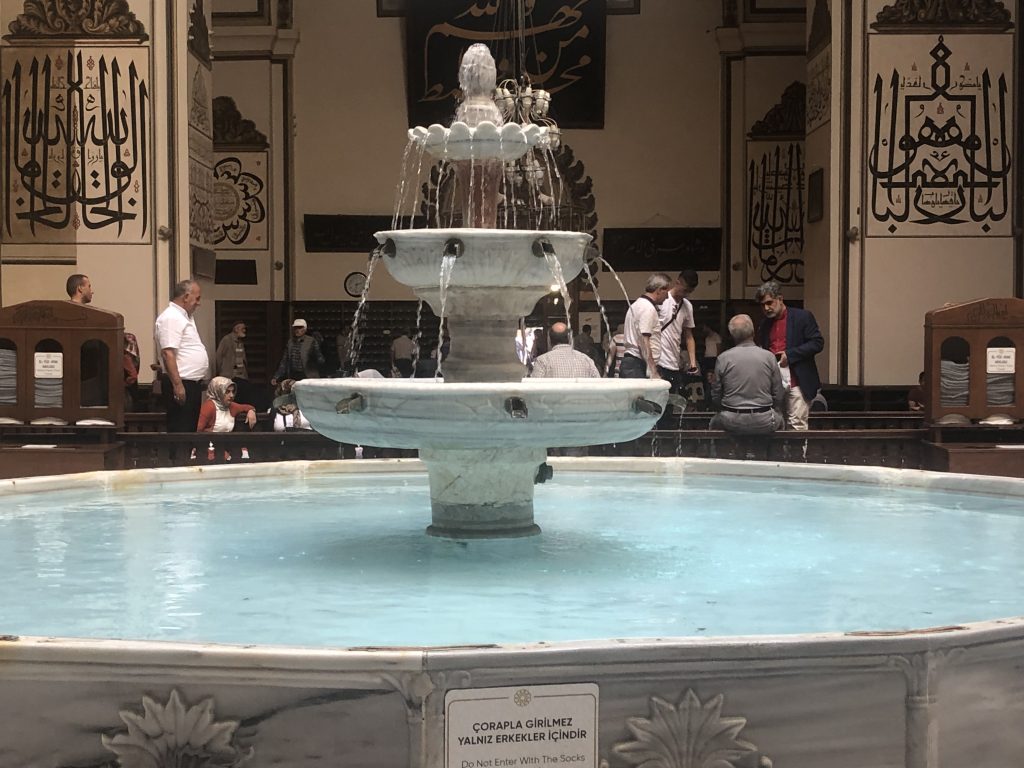 In the old city center, you'll find the Grand Mosque, which boasts twenty domes and two minarets and was built between 1396 and 1399. The largest mosque in Bursa, it is considered a landmark of early Ottoman architecture. The white, black, and gold interior of the mosque is spacious and dimly, which gives the mosque a serene and somewhat intimate atmosphere. Admission is free, but visitors should remember to take off their hats and shoes before leaving, and women must cover their hair. No tour of what to see and do in Bursa is complete without a stop here.


And it was time to shop post this. Bursa's Grand Bazaar is one of the city's best spots for shopping. The city was known for producing high-quality silk goods during the Ottoman period, and fine ipek, or silk, can be found at 40 shops in the top level of the bazaar's Koza Han section. Throughout the rest of the bazaar, you'll also find vendors selling shoes, clothing, carpets, bags, jewelry, antiques, and souvenirs, as well as dried fruits, nuts, locally-produced cheeses and honey, and a wide selection of fresh fruits and vegetables. I picked up some silk scarfs, some great quality linen dresses from here. It was worth the money here.



There is a lot more of Bursa you can explore like the The Green Tomb,Old city wall, a day trip to Nicea . But since we were just passing over it was back to the roads to drive to Eskisehir . After about three long hours we reach the city of Eskisehir. After a quick shower and dinner at the hotel we stayed , my first glimpse of this city was from on top of a Ferris wheel at night . It so happened that the Australian group who was along who got very friendly after couple of days now and one of them wanted to show me something special after dinner .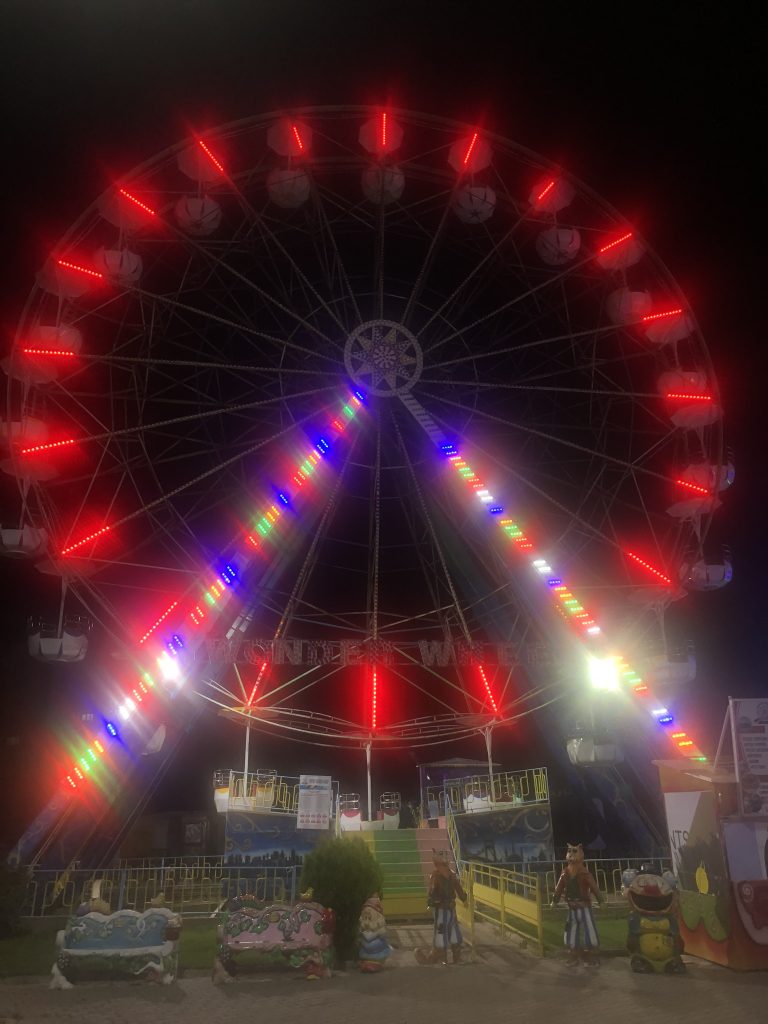 I guessed it might be to some cafe or pub but we walked right into a ,'Fun fair ' and got into this wheel. Though my Australian friend here had fear of heights he braved to sit on this and it was really fun . After that spin we got out to walk around the city by night and it looked quite lively with young people all around . That was a wonderful day to end with and next day would be to explore the city.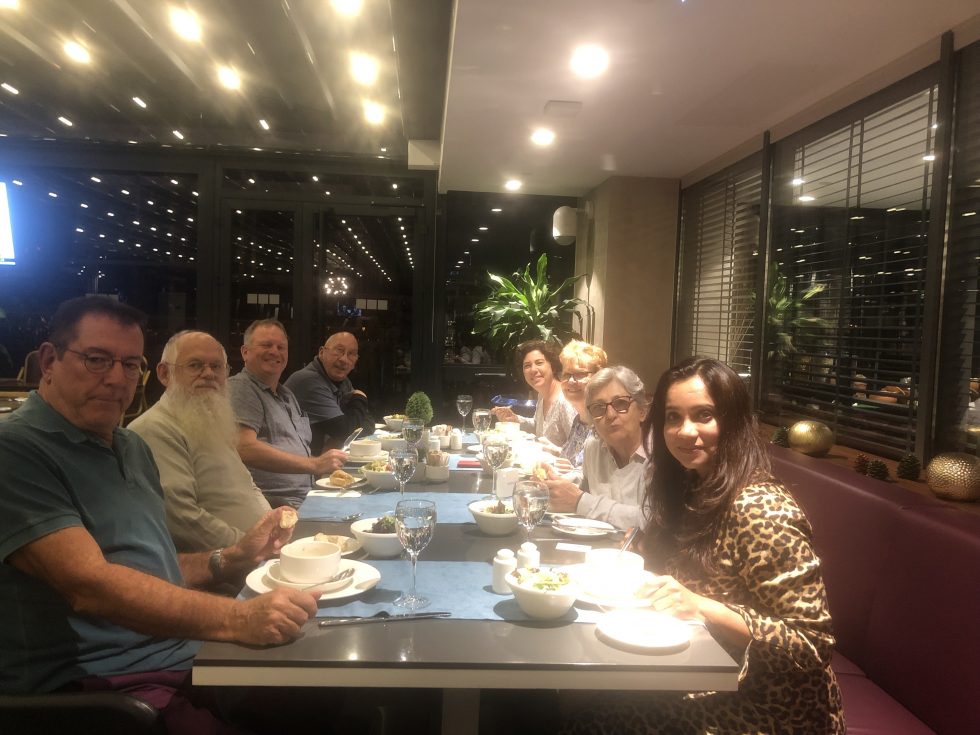 With its rich history, Eskişehir has become a well-known European city in Anatolia, whose cultural richness encompasses both the past and the present. Eskişehir has a history dating back to 3000BC or earlier. It is possible to take this provenance even further back if one takes into account the findings from other mounds around it.
Our first stop was a early morning ride for a hill top view from here where you can see the entire city . After spending some time walking around we headed towards central Eskişehir, Odunpazarı, the area where the first city is thought to have been established.


It has old wooden houses which are hundreds of years old, many of which have been restored recently making the area a popular tourist destination. Some of the buildings are now in use as boutique hotels, restaurants and museums and are the most marvellous examples of domestic architecture of the Ottoman period and a must-see for those who want to experience Odunpazarı. It was love at first sight for me .

When you visit Odunpazarı, you will enjoy the colorful facades of old houses, authentic cafés, cosy souvenir shops, boutique hotels as well as art and craft shops. You can also enjoy to visit various museums such as glass works. Since we reached here much early there was hardly a crowd and we could explore at peace .I picked up some interesting artefacts from here too .



Our next stop was the ' Modern Art Musuem ' which was a stone throw from here . Odunpazari" means "wood market" in Turkish. The exterior envelope of the museum is composed of timber in full extent signifying the history and memory of the place that used to function as market in trading wood.As much as the design of this building which will intrigue you , the art work stored here are also mind blowing . It showcase items from Tabanca's 1000-piece collection of contemporary and modern art alongside other exhibits. You will need at least couple of hours to explore here if you are a lover of musuem art . So there it was a quick visit and it was time to head towards the capital of Turkey ' Ankara'



Don't miss Eskişehir on your trip to Turkey as there is a lot to do here .