There's something extremely romantic and charming about Venice. Imagine strolling down alleyways, eating authentic gelato while window shopping for Italian leather handbags. Whether it's the Basilica di San Marco located in the heart of the Piazza San Marco, the Rialto Bridge, or the Ponte dei Sospiri, there is so much history to be seen on this magical little island, it can seem very overwhelming.
As I planned my Italian trip, I got some bytes from people who had visited it. Venice had the most contrast of opinions with some loving it and others just loathing it. So Venice is not for all. I savored it so much that my two days here just seem far too short a time for me. So what do you expect in Venice? Italians of course first, most locals are used to loads of tourist their year around so thou they don't speak much English they understand enough to give you direction's. It's very easy to get lost in the alley's here, as they all look the same so you need to have a good map(thou I dumped that ) with you before you venture out. Euro is much the currency they use overall and most of the shops use all kind off cards too. However, keep some small changes with you at time to buy souvenirs. Weather is extreme here so in summer it gets very hot which is between June till August which is peak tourist season here too. I was there in May when weather was still cold and rainy. Prices in Venice is steep than other parts of Italy ,so it's better to book your hostels or Airbnb much in advance and go there off season time. Even in May we found a lot of crowd here.
We flew into Venice and it was my first stop in Italy,as I landed into Marco Polo airport. It was early morning after a good overnight sleep in the flight, as we stepped into our cab to go to Piazzale Roma which is the last stop till where vehicles go. Post that it's all boats you need to take into Venice. We had a nice friendly driver and the drive was a quick 20 minutes one. The cab charge will be around 40 Euro's. If you landing by train into Venice, do not get off at the Venezia – Mestre stop. It's the industrial suburb of Venice. Instead, get off at Venezia – Stazione Santa Lucia station.
As we got off here, was welcomed by a nice cool breeze and swamp of tourist dragging in their luggage. Ensure you pack less when you travelling in Venice and especially in Italy ,as most Airbnb apartments and places are during the medieval period with no lift's, so you have to pick your luggage on your own. So here I was picking my luggage over three bridges, that I had to cross and thinking in my head 'Why the hell I just did not do a backpack?'  The most common way to get around Venice is by walking however you can also take a water taxi (Vaporetto). If you are staying for couple of days take a pass which can be for 24 hours or 48 hours one. These passes are available in various shop's (look out for the sign 'T'.) We landed near our apartment and as informed by the Airbnb host was asked to wait over near ' Frari 'Church. I had selected a house not on the main island Saint Marco but a little away as wanted to avoid the touristy crowd. As I was waiting for my host who seemed delayed, took the opportunity to explore the church.
The church looked like a beautiful work of art itself, with many paintings from artist such as Donatello, Bellini, and others. The church is dedicated to the 'Assumption of Mary 'and it took over a century to be completely done. Do Visit this church if you want to experience some of the artistic works. Finally, our host was there after a good 30 minutes' delay, as he was stuck with something unexpected. After having a quick lunch at the near-by restaurant we decided to plonk our luggage and rest a bit.
So if you have just two days in Venice what all can you cover. Just put down the map and just wander. The main city of Venice is small enough that you can walk it in several hours. Explore the canals, sit and relax in the small squares that punctuate the city, go café-hopping for coffee or wine, and just enjoy this city without feeling like you have to check a bunch of sites off of your to-do list.
St Mark's Square: The square is in the heart of Venice. From here you can easily visit most of the sites. The Best things to do here? Get to People watching with a coffee or wine , feed the pigeons or run into them. Visit Saint Mark's Basilica which is other landmark here. Also Doges palace is nearby which is a good place to spend couple of hours if you have more time. Ensure you get online ticker for entry as otherwise the lines are long. Walk from here to Bridge of Sighs and you can get a nice view of the place.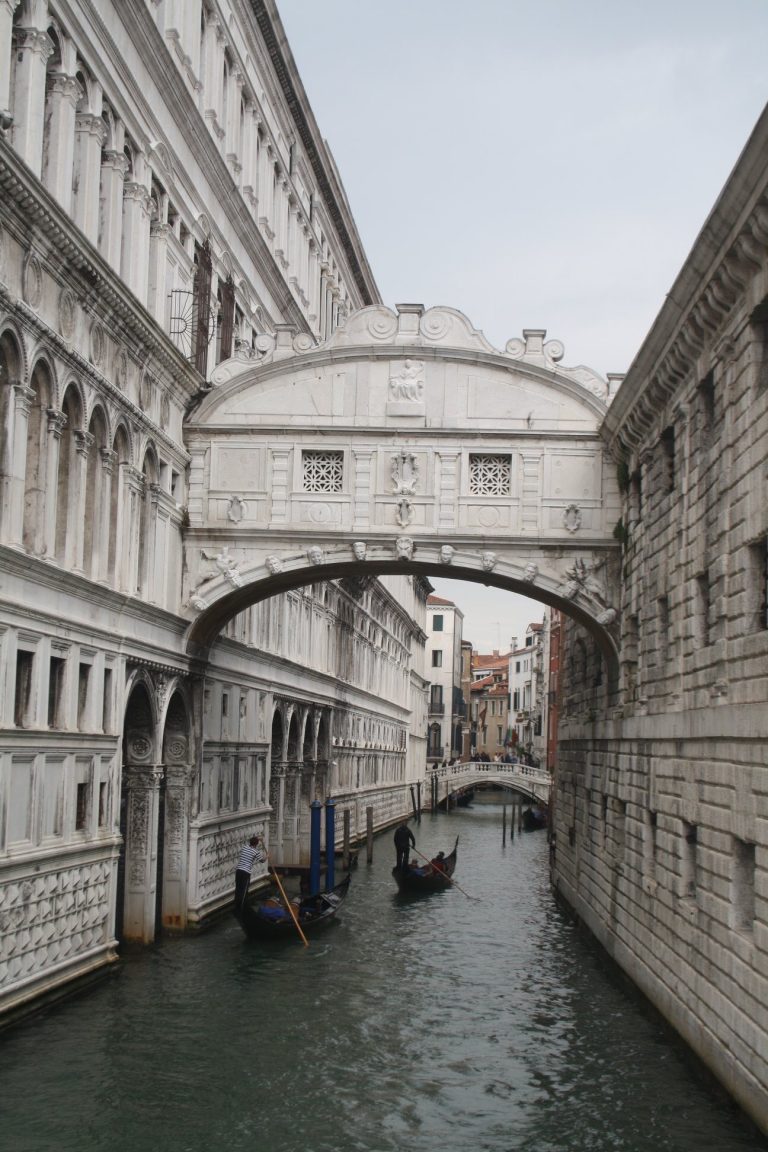 View Venice from Rialto Bridge : This is one of the Best spots to see Venice flowing by the gondolas, vaporettos and ferries by the Grand canal. See it at Sunrise , see it at sunset , join the crowds of tourist in the middle of the Day. Catch a nice spot to click a lot of selfies .
Gondola Ride

: You may think is it worth a ride which is almost 80 Euros for 40 minutes (100 Euros post 7 pm) . But you cannot get to Venice and skip this otherwise your trip will never feel complete . It's absolutely magical.Go to Grand canal and take one during sunset , and you will cherish it for lifetime.
Islands of Murano and Burano: There are some beautiful islands around Venice, You can also take a vaporetto to these islands , however it will take your entire day almost. Murano is famous for its glassworks and Burano is a fishing village which is famous for lace work and also for the beautifully painted houses .
Our two days swept away so soon ,and here I was packing my bags to my next destination in Italy which was Lake Como .
Catch my next blog soon on this picturesque place.